Vampire facelift:
For every woman in this world seeing fine lines and wrinkles on their face is disheartening and heartbreaking. Everyone wants to have glowing youthful healthy skin throughout their lifespan.
But as we age, our skin also tends to age along with other parts of the body and shows its sign by wrinkles, fine lines, sagginess, etc., but who would want to stay unhappy with wrinkles if there is a way to slow this process of aging of the skin?
A vampire facelift is a godsend for folks who are struggling to hide their age. It is a non-surgical anti-aging cosmetic technique. This method was developed for those who want healthy, young, and regenerated skin without having to undergo surgery. It is also known as vampire face therapy or Dracula therapy.
It employs the patient's natural growth factor to mend fine lines and wrinkles and restore the skin's radiance. It also promotes collagen formation, resulting in tighter, smoother, and more youthful-looking skin.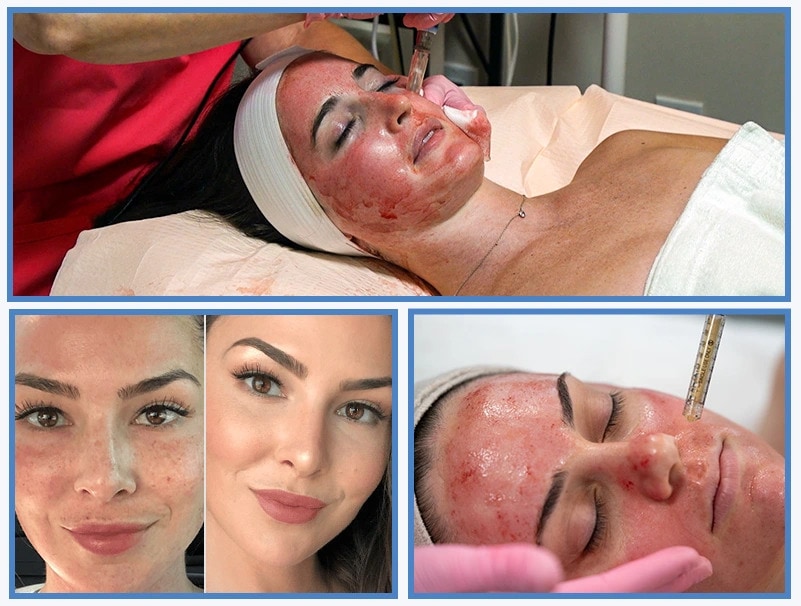 Vampire facelift uses PRP (platelet-rich plasma) therapy to boost collagen generation in the skin. It is more like micro-needling, but the difference is in a vampire facelift the skin is injected with one's own platelets than bare needles.
The platelet collected from the patient is injected all over the face through small injections and this platelet will work on and helps to boost collagen production and get rid of acne scar and tighten the skin.
How vampire facelift is done?
Initially, 10 ml of blood is drawn from the patient's vein and this blood sample is processed in a centrifugal machine to separate platelets from the blood. The separated PRP solution is injected into the targeted areas of your face using small insulin syringes.
This therapy can be repeated every 1 -2 months and usually, 4-6 sessions are sufficient for the desired result. Maintenance sessions can be taken once in 6 months to one year for long-lasting results.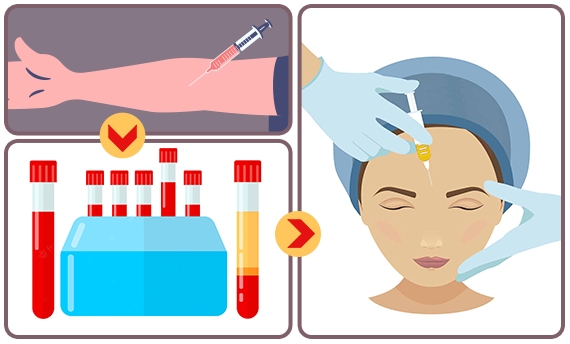 Does a vampire facelift hurt?
It is a completely painless procedure as a medical-grade numbing cream is applied over the treated area 45 minutes prior to the procedure. The cream numbs the treated area, so the patient does not feel any discomfort during the procedure. There can be some redness and swelling to the treated skin after the treatment but it subsides in one- or two days' time.
Benefits of vampire facelift:
Injecting PRP into the skin promotes cell turnover, which increases collagen and elastin, making the skin appear younger, smoother, tighter, and plumper. Vampire facelifts have other advantages beyond decreasing wrinkles and fine lines. Some of the most significant advantages of vampire facelifts are as follows:
Reduces acne scars

Treats hyperpigmentation

Improves moisture retention in the skin

Improves skin tone and texture