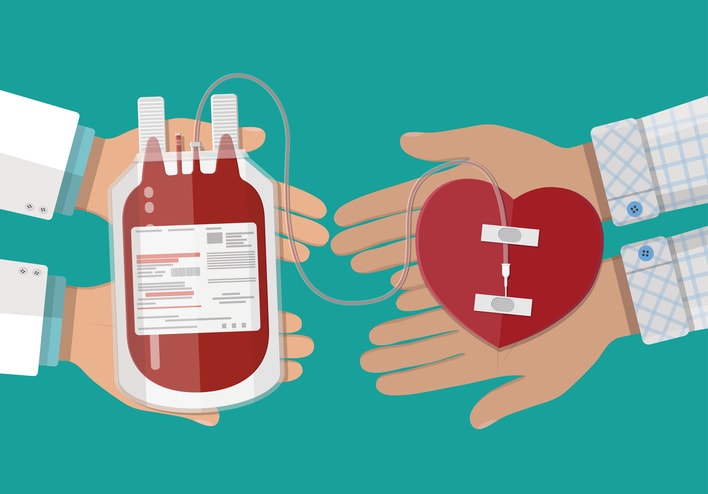 Blood donation is a selfless act that helps others in need and offers numerous benefits to the donor. One of the surprising advantages of donating blood is its potential to aid in anti-ageing. In this article, we will explore the connection between blood donation and anti-ageing, shedding light on the underlying mechanisms and their positive effects on donors' overall health and well-being.
Introduction
Ageing is an inevitable part of life, and many individuals seek ways to slow down the ageing process and maintain a youthful appearance. While there is no magical fountain of youth, blood donation has emerged as a potential method to support anti-ageing efforts. By understanding the scientific mechanisms behind blood donation and its impact on the body, we can uncover its potential benefits in promoting a more youthful and healthier life.
Science Behind Anti-Aging
Before delving into the connection between blood donation and anti-ageing, grasping the fundamental science of ageing is crucial. Ageing is a complex biological process influenced by various factors, including genetics, lifestyle choices, and environmental factors. It involves gradually deteriorating cellular function and accumulating damage to DNA and other molecules within the body. Additionally, oxidative stress, inflammation, and impaired immune function play significant roles in ageing.
The link between Blood Donation and Anti-Aging
Several reasons have shown that blood donation affects anti-ageing:
Donating blood helps reduce oxidative stress in the body.

It helps regulate iron levels, which can significantly impact ageing.

Blood donation improves blood flow, contributing to overall health and vitality.
Blood Donation and Oxidative Stress
Oxidative stress occurs when there is an imbalance between the production of free radicals and the body's ability to neutralize their harmful effects. Free radicals are highly reactive molecules that can damage cells and contribute to ageing. Regular blood donation reduces the number of iron stores in the body, lowering oxidative stress levels. This oxidative stress reduction helps slow cellular damage and promotes anti-ageing effects.
Blood Donation and Iron Levels
Iron is essential for proper functioning, but excessive iron levels can have detrimental effects. High iron levels can lead to the production of free radicals and oxidative stress. By donating blood, individuals can regulate their iron levels and maintain them within a healthy range. This reduction in iron levels helps prevent the accumulation of damaging free radicals and reduces the risk of age-related diseases associated with iron overload.
Improved Blood Flow and Anti-Aging
Donating blood stimulates the production of new blood cells, resulting in improved blood flow throughout the body. Efficient blood circulation ensures all organs receive adequate oxygen and nutrients, promoting optimal functioning. Enhanced blood flow contributes to healthy skin, improved brain function, and a youthful appearance. It also aids in the removal of waste products, toxins, and other harmful substances from the body, which can have rejuvenating effects.
Enhancing Immune Function
Blood donation stimulates the production of new immune cells, strengthening the donor's immune system. A robust immune system is crucial for combating infections, diseases, and age-related decline in immune function. Donating blood can enhance their immune function and reduce the risk of age-related illnesses, ultimately promoting anti-ageing effects.
Psychological Benefits of Blood Donation
In addition to the physical advantages, blood donation offers psychological benefits that contribute to overall well-being. Helping others through blood donation fosters a sense of purpose, fulfilment, and connection with the community. These positive emotions and reduced stress levels can profoundly impact mental health, promoting a positive outlook on life and slowing ageing.
Conclusion
Blood donation goes beyond its life-saving capabilities and presents a unique opportunity for individuals to contribute to their anti-ageing efforts. Reducing oxidative stress, regulating iron levels, improving blood flow, enhancing immune function, and the associated psychological benefits of donating blood can promote a more youthful and healthier life. Consider becoming a blood donor today and reap the benefits of this selfless act while supporting your well-being.

I am going to donate my blood this year on June 14, "World blood donor day". Hopefully, I will continue this in upcoming years too. And how about you?